The Digital draft gauge 4475-PX accepts the draft pressure input as the signal and displays it in terms of mmwc. It also delivers 4 -20 mA output proportional to the Draft. The Draft transmitter is a field mounting unit and is a two wire system delivering 4-20mA output proportional to Draft Input. The Transmitter can be mounted in the field thereby avoiding long lengths of impulse lines and also errors due to the lengths.
Principal Features :
Digital Display (so No Confusion)
Much Better Accuracy compared to Mechanical Gauges.
Wide Range of Draft measurement possible.
Typically, ±50 mmwc to ± 750 mmwc.
Transmitter being Field Mounted, Errors due to Long Impulse lines are avoided.
Send Enquiry

* Common Technical Specifications For Gauge and transmitter :
| | | |
| --- | --- | --- |
| Input | : | Draft Pressure |
| Input Range | : | ±50 mmwc to ± 750 mmwc. |
| Input Connection | : | ¼" BSP |
| Output | : | 4- 20 mA proportional to Calibrated Range. |
| Accuracy | : | ±2.5% of F.S. |
| Operating Ambient | : | 0 to 50°C. |
| Temperature Drift | : | ±0.1 % of F.S. |
| Humidity | : | 90% R.H. Non condensing. |
---
* Technical Specifications for Draft Gauge. :
| | | |
| --- | --- | --- |
| Display | : | 3½ digit, 7 Segment, ½", Red LED Display. |
| Power Supply | : | 230 Vac/110 Vac, 50 Hz., Single Phase. |
| Output | : | 4-20 mA in 600 Ohms max load. |
| Mounting | : | Flush Panel. |
| Enclosure | : | Powder coated, sheet steel as per DIN43700. |
| Dimensions | : | Bezel : 144(H) x 72(W) |
| Cutout | : | 138(H)x 68(W) |
| Depth | : | 135 |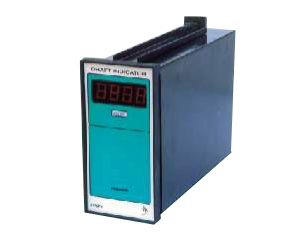 ---
* Technical Specifications for Draft Transmitter. :
| | | |
| --- | --- | --- |
| Power supply | : | 12 to 24 Vdc/30 mA, suitable for two wire system. |
| Output | : | 4-20 mA.- in two wire system. |
| Load Resistance on Output | : | 600 Ohms max. at 24Vdc Supply. |
| Enclosure | : | Aluminum Extruded with black Anodizing. |
| Dimensions | : | 200(H) x 25(W) x 54(D). |
| Mounting | : | Wall Mounting. |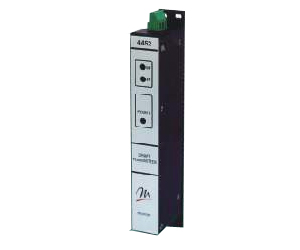 All dimensions are in mm