We are Manufacturer, Supplier, Exporter of Draft Transmitters, Draft Gauges, Technical Specifications For Gauge and transmitter, Technical Specifications for Draft Gauge, Technical Specifications for Draft Transmitter, Flowmeters (Flow Meter). Our setup is situated in Pune, Maharashtra, India and majorly we serve our customers from Australia, New Zealand and India.
The Digital draft gauge 4475-PX accepts the draft pressure input as the signal and displays it in terms of mmwc. It also delivers 4 -20 mA output proportional to the Draft. The Draft transmitter is a field mounting unit and is a two wire system delivering 4-20mA output proportional to Draft Input. The Transmitter can be mounted in the field thereby avoiding long lengths of impulse lines and also errors due to the lengths.
Principal Features :
Digital Display (so No Confusion)
Much Better Accuracy compared to Mechanical Gauges.
Wide Range of Draft measurement possible.
Typically, ±50 mmwc to ± 750 mmwc.
Transmitter being Field Mounted, Errors due to Long Impulse lines are avoided.
Send Enquiry

* Common Technical Specifications For Gauge and transmitter :
| | | |
| --- | --- | --- |
| Input | : | Draft Pressure |
| Input Range | : | ±50 mmwc to ± 750 mmwc. |
| Input Connection | : | ¼" BSP |
| Output | : | 4- 20 mA proportional to Calibrated Range. |
| Accuracy | : | ±2.5% of F.S. |
| Operating Ambient | : | 0 to 50°C. |
| Temperature Drift | : | ±0.1 % of F.S. |
| Humidity | : | 90% R.H. Non condensing. |
---
* Technical Specifications for Draft Gauge. :
| | | |
| --- | --- | --- |
| Display | : | 3½ digit, 7 Segment, ½", Red LED Display. |
| Power Supply | : | 230 Vac/110 Vac, 50 Hz., Single Phase. |
| Output | : | 4-20 mA in 600 Ohms max load. |
| Mounting | : | Flush Panel. |
| Enclosure | : | Powder coated, sheet steel as per DIN43700. |
| Dimensions | : | Bezel : 144(H) x 72(W) |
| Cutout | : | 138(H)x 68(W) |
| Depth | : | 135 |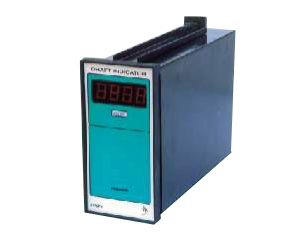 ---
* Technical Specifications for Draft Transmitter. :
| | | |
| --- | --- | --- |
| Power supply | : | 12 to 24 Vdc/30 mA, suitable for two wire system. |
| Output | : | 4-20 mA.- in two wire system. |
| Load Resistance on Output | : | 600 Ohms max. at 24Vdc Supply. |
| Enclosure | : | Aluminum Extruded with black Anodizing. |
| Dimensions | : | 200(H) x 25(W) x 54(D). |
| Mounting | : | Wall Mounting. |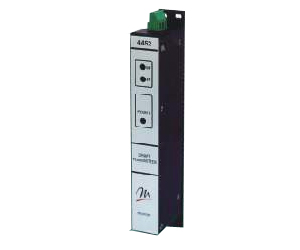 All dimensions are in mm